Avebury Stone Avenue


Wiltshire

, England

Psychic Photography Experiment
- 1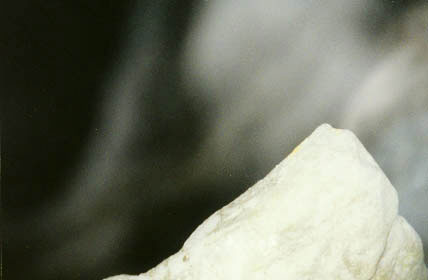 11a

Photo © 2000 Ed Sherwood/Millennium Research
July 18th 2000
Ed Sherwood (Solo Meditation)

Above, is an example of 'Luminous Mist', a form of 'Chi' energy, that was seen
and photographed at the Southeastern 'entrance' of the Avebury Stone Circle Avenue,
about half a mile from the largest ancient sacred stone circle in England.
The photograph was taken by Ed Sherwood using an automatic 35mm camera
a few minutes after arriving at the site to complete a solo 'leyline Activation'
walking meditation.

Photo 11a is the first in a sequence of three shots, each taken a few seconds apart,
showing luminous mist forming above one of the Avenues standing stones,
where Ed sensed a surge of subtle energy occurring. He said later,
"It looked like a descending mass of light, several feet wide, initially extending
at least ten feet above the frame of the picture. It was an awe inspiring sight!"

Witnessed by Ed for only a few seconds at several standing stones,
prior to beginning the walking meditation, the luminous energy
was later photographed again upon entering the Avebury Stone Circle.
* * *
Copyright ã 2001-2009 Ed & Kris Sherwood
CropCircleAnswers.com
All Rights Reserved
Please make any inquiries to:
millennium9@earthlink.net